Music Education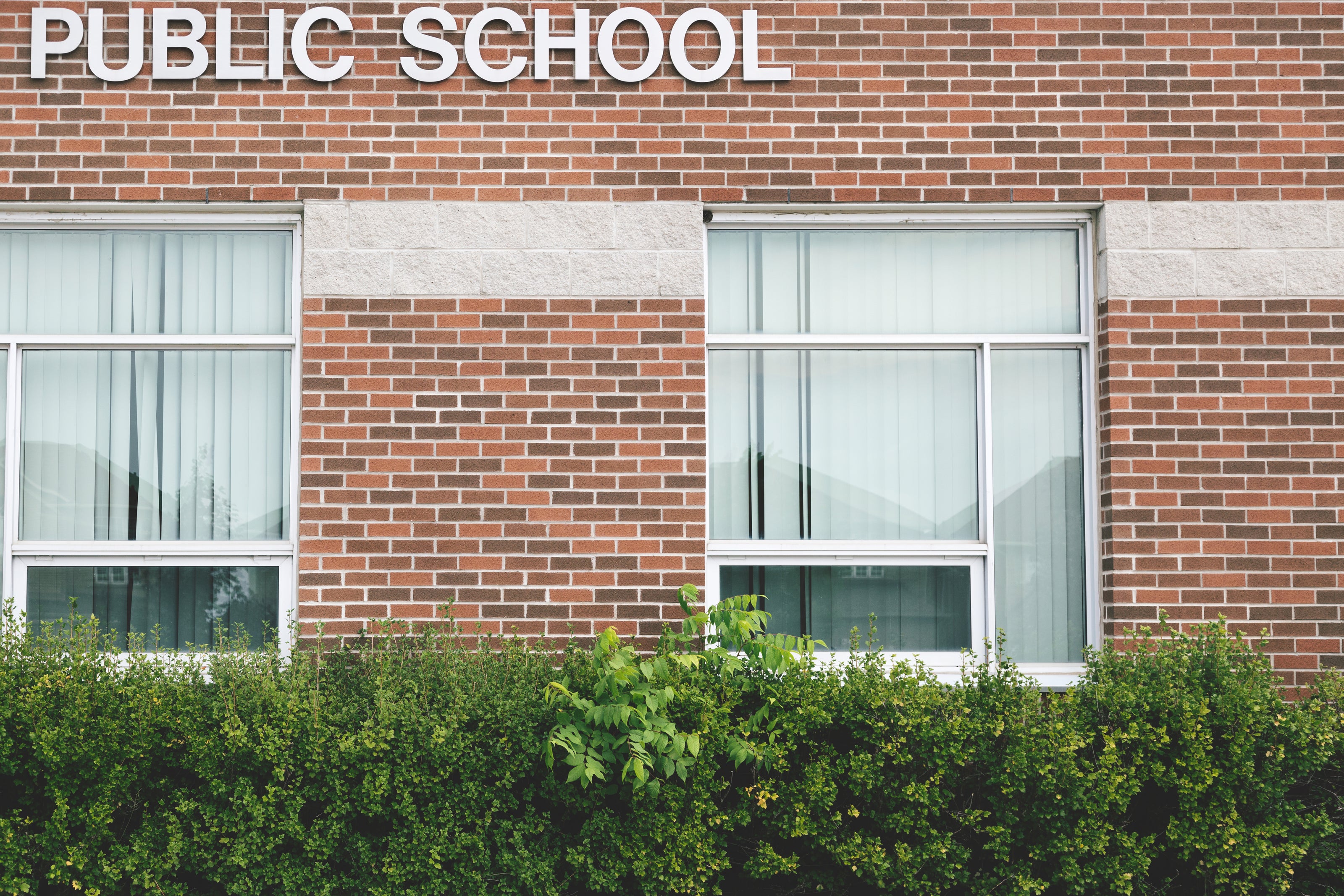 Is Music Education important?

ABSOLUTELY! Research tells us children who play music do better in school and in life. Research has also shown that music activities provide children with important experiences that can help them develop physical coordination, timing, memory, visual, aural, and language skills. Your parental support and guidance is important for your child to succeed in this fulfilling journey.
Should I give my child a 30 year old instrument found in Grandma's attic?

If you have an old instrument in the family, please have it properly cleaned and serviced by our Service Department. Purchasing a new mouthpiece, new instrument case, and an assortment of accessories needed for the instrument is recommended. If servicing an old instrument to proper playing condition and purchasing the necessary accessories becomes too expensive, please consider renting.
Should my child take private lessons?

In addition to school band and orchestral classes, taking private lessons is a great way to increase your skill level. Private lessons provide students with personalized one on one instruction and support needed for improvement. Andy's Music offers private lessons on many instruments and our staff will assist you in selecting an appropriate instructor.
How long should my child practice?

Consult with your Music Educator however as a general rule, it is better to practice 20 or 30 minutes each day rather than cramming 60 or ­90 minutes in one day to make up for lost practice time. Set aside a time each day to practice and encourage your child to practice. Always remember, practice doesn't make perfect. Perfect practice makes perfect.
Advantage Rental Plan
Is there a minimum rental term required?

No, the Advantage rental instrument may be returned at any time during normal business hours.
How long before I own the instrument?

It depends on what is best for you. If you wish to own the instrument, you may exercise the Discounted Payoff option and receive a 30% discount off the remaining instrument price balance within the first 18 months. If you like the convenience of monthly payments and the Peace of Mind service plan you may continue making payments until the agreement is paid in full. Rental agreements may last up to 48 months depending on the instrument.
What is a discounted payoff?

Should you decide to purchase the rental instrument by paying off the remaining balance Andy's will offer a discounted payoff. The discounted payoff is 30% off the remaining balance of the instrument price within the first 18 months. For example, if at month six the instrument price balance is $600 your discounted payoff would be $420.
Do rental payments apply towards purchasing the instrument?

Yes, the Advantage Plan is a rent-to-own agreement and each rental payment reduces the balance of the instrument.
Is a service plan offered with the rental?

Yes, if your child has ever broken something valuable you will appreciate our Peace of Mind (POM) service plan. POM covers normal playing condition adjustments and is included with each rental. With general maintenance and repair covered, that's less money coming out of your pocket.
What is AutoPay?

Autopay is our direct payment plan that allows customers to automatically pay their monthly rental payment on the due date using a debit card or credit card. The service is free and you'll never have to worry about missing a payment.
How do I return a rental instrument?

If you would like to return the instrument please visit our store during normal business hours or contact us at 251-633-8944 to arrange for pickup from your school (certain exclusions apply). Please make sure the instrument has all the parts and pieces that were originally included when issued. Once returned you will be issued a receipt and future rental payments will cease.
If the instrument is paid off, is the Peace of Mind service plan still included?

Our Peace of Mind service plan is only available while renting however; we do offer an extended Service Agreement for instruments previously rented or purchased from Andy's. Please see a sales associate for details.
Advantage Rental Instruments
Is the rental instrument new or used?

That's up to you! We rent new and gently used instruments. During the rental process you will have the opportunity to select New or Used. All instruments are subject to availability.
What brand of instruments does Andy's rent?

Andy's Music only rents Educator Approved brands like Bach, Conn, Jupiter, King, Ludwig, Mapex, Pearl, Selmer, Trevor James, and Yamaha to name a few. There is no need to be concerned about the quality of an instrument rented from Andy's. The last thing we want is for your child to be hampered or discouraged by an inferior instrument!
What is included with the instrument rental?

Rentals typically include the instrument, case, and mouthpiece. Purchasing our Rental Accessory Bundle plus the Band Director's recommended accessories will typically provide you with the necessary supplies.

Clarinet and saxophone players will need to purchase reeds. Reeds are typically sold in 3 or 10 packs. Unless instructed otherwise by your Band Director, purchase #2 or #2.5 strength reeds.
What is in a Rental Accessory Bundle?

Our Standard Rental Accessory Bundle includes your school's band method book, music stand with bag, and instrument maintenance kit. We recommend purchasing this bundle when renting a flute, clarinet, sax, trumpet, or trombone.

The standard bundle for violin & viola includes your school's method book, music stand with bag, and foam shoulder rest. The standard cello accessory bundle includes your school's method book, music stand with bag, endpin anchor.
What supplies my child will need?

We have discussed with your Band Director the recommended accessories and in most instances, they have been added to the accessory list for each rental instrument.

For most schools, our Rental Accessory Bundle along with reeds (for clarinet and sax students) will most likely be everything you need to get started. Regarding books, we have compiled a list of books that each school uses. Occasionally a Music Educator will change books however we will work with you to find the right book for your class.
Renting an Instrument
Why do you need my child's school information?

Music Educators use different method books and may prefer certain brands or supplies. Knowing which school the student attends ensures we are providing you with the proper supplies.
What if I don't see my instrument listed?

If the instrument you need doesn't appear in our list it probably isn't available for rent however; it may be available for purchase. Please give us a call at 251-633-­8944.
How much do I pay down?

Your AutoPay will be debited for the first monthly payment prior to pickup, shipment, or delivery.
Common Rental Questions
What if my child switches instruments, may we exchange for a different rental instrument?

Yes, while renting you may exchange for a different instrument as long as you have the Music Educators permission and the instrument is available to rent. Example: Student has been playing clarinet and is switching to alto sax. We will apply a portion of your rental payments when exchanging to a different rental instrument.
What if my instrument needs repair?

Our Peace of Mind (POM) service plan is included with each rental. POM covers normal playing condition adjustments. With general maintenance and repair covered, that's less money coming out of your pocket.
How do I know which size violin, viola, or cello my child needs?

We can help! Please use our sizing guide or bring your child to Andy's Music at your earliest convenience.
What if my child outgrows the violin, viola, or cello?

Orchestral instruments are available in fractional sizes based upon the size of the child. A child may originally need a 1/2 orchestral instrument and then experience a growth spurt which requires increasing the size of the instrument. While renting you may exchange for a different size instrument when needed. The largest size is considered 4/4 (full size).
What do I do if my instrument is stolen?

Our Peace of Mind service plan includes a provision for instruments stolen through forcible entry or destroyed by fire. Please see our Rental Agreement for complete terms and conditions.
Who do I contact if I have questions about my rental account?