Regular price
$0.00
Sale price
$749.99
Unit price
per
Sale
Sold out
Low stock: 1 left
Shipping & Condition

Orders are typically prepared for shipment six days a week. Our goal is to ship orders the same day, if the order is placed before 1 PM CST on a weekday. Due to the value of many of our products, a Delivery Signature is typically required.

Most products on our website are new. We also occasionally sell demo or blemished products. These items will be labeled accordingly on our website. For definitions of the different products conditions please click here.

If this is a gift for someone special, please keep in mind that most items arrive in packaging that reveals what's inside.
The Yamaha DGX670 Portable Grand digital piano is the latest addition to the acclaimed DGX Portable Grand series that debuted back in 2000 with the announcement of the GX-76 portable grand keyboard. 

Because of the popularity of previous DGX models, the Yamaha DGX-670 rumors began well before the piano was introduced.  Weighing only 47.3 pounds, it boasts a modern, attractive design with a simplified user interface. Features include a full, 88-note weighted action keyboard with exceptional playability, accurate sound, and visual appeal, making it ideal for any keyboardist, from beginner to professional.

GRADED HAMMER ACTION
Piano teachers will tell you that one of the most important features of a keyboard is a weighted action, and the DGX-670 features Yamaha's Graded Hammer Standard keyboard. This action emulates that of an acoustic piano - the low keys have a heavier response and the high keys have a lighter response. Additionally, the special matte black keytops are designed to absorb moisture and remain tactile after extended use without becoming slippery.

REALISTIC STEREO SAMPLING
Yamaha keyboards have many excellent attributes, and one of the most important is the authentic tone quality of the instruments, particularly the acoustic piano. As a result, the DGX-670 offers excellent samples of Yamaha's flagship 9-foot concert grand piano, the CFX. This sample provides superior tone across the entire dynamic range of the instrument.

With the new Smart Chord feature, it's easy to play "expensive" chords with a single finger. Using just one finger, you can start the playback of rhythm and accompaniment patterns from various musical genres. Play children's favorite tunes and bring smiles to their faces. When the child is old enough, it will be their turn to entertain the parents with their favorite tunes.

Featuring a modern body style with curved edges, the DGX-670 has been totally redesigned and differs from the DGX660 which had a common rectangular body shape. Thanks to a new full-color LCD screen and user interface, the operation of a wide selection of functions is made quick and easy. Also on the front panel, the DGX-670 has enlarged buttons that provide a comfortable and pleasing feel without taking up too much space.

A 1/4" microphone input allows you to connect a microphone so that you can sing along while you play. You'll hear your voice through the instrument's speaker system and anything the microphone picks up can also be recorded to USB audio. Pair this feature with the You Are the Artist series sheet music and MIDI files, and you'll be the star of your own show!

The DGX-670 reviews have all been favorable, and the updates over the DGX660, include Yamaha's CFX Stereo Sampling, 601 Voices + 29 Drum/SFX Kits, updated user interface, Adaptive Style, and Simple Style, Unison and Accent Function, Smart Chord, Bluetooth audio, and much more.

Our Yamaha DGX-670 bundle is one of the most full-featured and best-sounding digital pianos available today. Its legendary Yamaha builds quality and DGX heritage ensures it will provide you with many years of playing enjoyment. Add it to the cart and get yours on the way.

Andy's Music, a family business with family values, and an 11X-time winner of the prestigious NAMM TOP 100 Dealer Award has been an authorized Yamaha dealer continuously since 1977, serving musicians, schools, and houses of worship on the Gulf Coast.
Yamaha DGX-670 Specs
CFX Stereo Sampling faithfully reproduces the sound of Yamaha's flagship CFX Full Concert Grand.
88 key GHS weighted action and special matte black keys
Adaptive Style automatically shifts by changing your velocity and the number of notes played
Unison and Accent functions add a doubled voice to your melody line and musical "hits" when you accent your notes.
Smart Chord lets you play great-sounding chords from simple Pop triads to complex jazz 7th chords with just a few fingers.
Virtual Resonance Modeling (VRM) allows for vivid and richly varied expressions to reflect the limitless number of factors that create the sound of a concert grand piano.
Super Articulation Voices intuitively reproduce the natural expressive nuances of non-keyboard instruments, allowing keyboard players to achieve realistic expression.
Dual Mode lets you combine two Voices together, like piano and strings, for an inspiring new playing experience.
1/4" microphone input allows you to connect a microphone so you can sing along while you play, hear your voice through the instrument's speakers, and even record your performance to USB audio.
Bluetooth adds modern functionality and accesses the Yamaha Chord Tracker app
Dimensions: 55" W x 5 15/16" H x 17 1/2" D
Weight: 47.3 lbs.
This item is considered oversize and will incur an additional shipping fee shown in the shopping cart.
View full details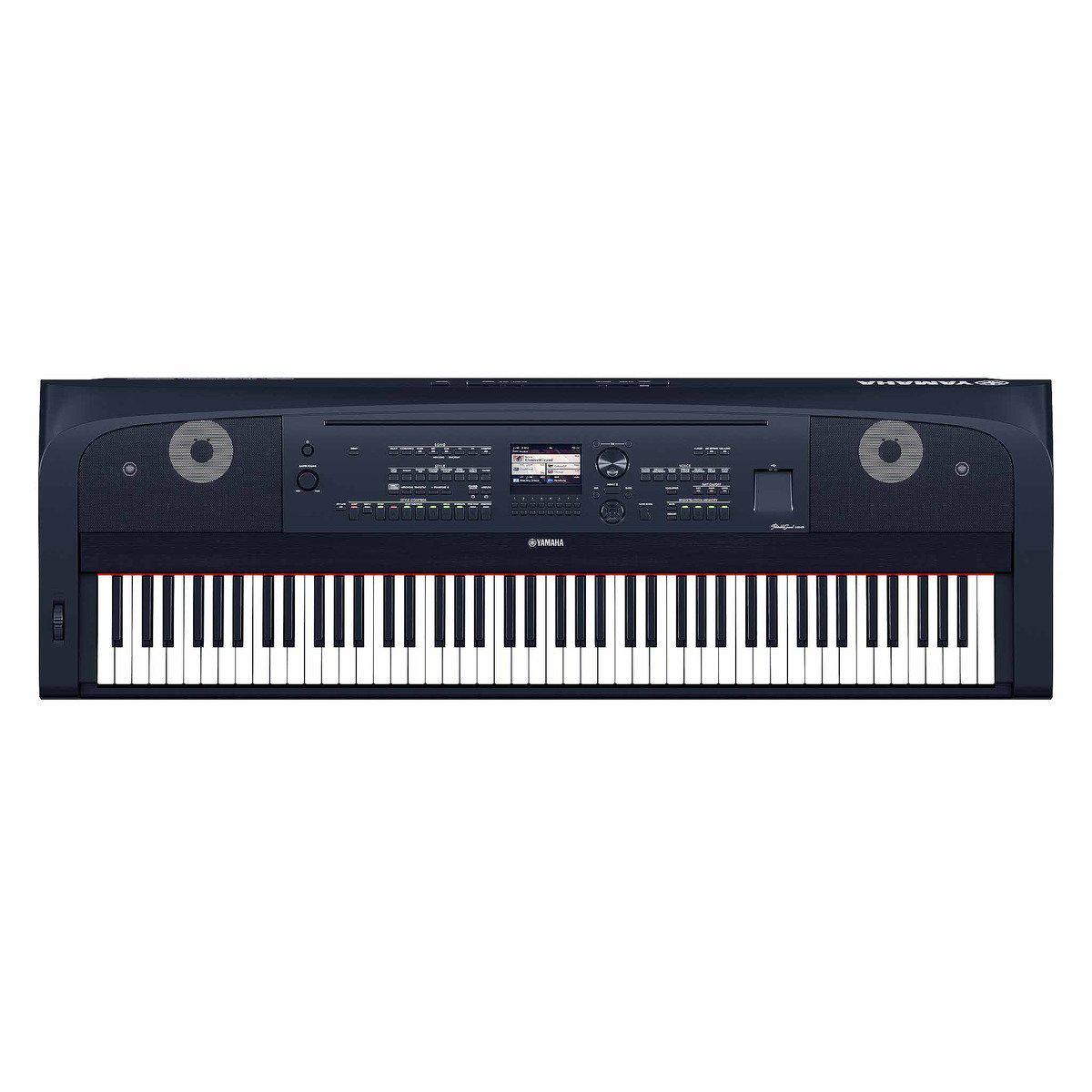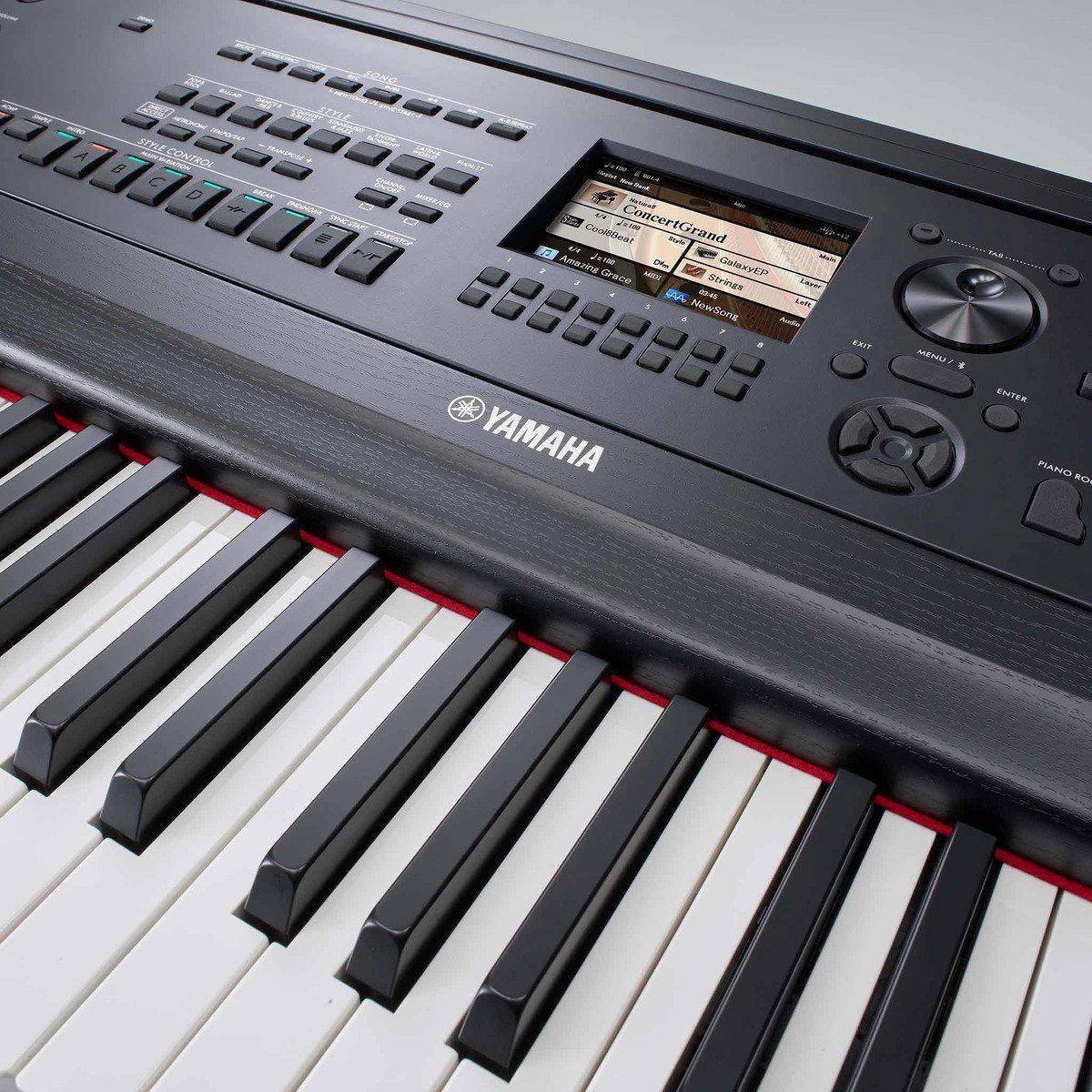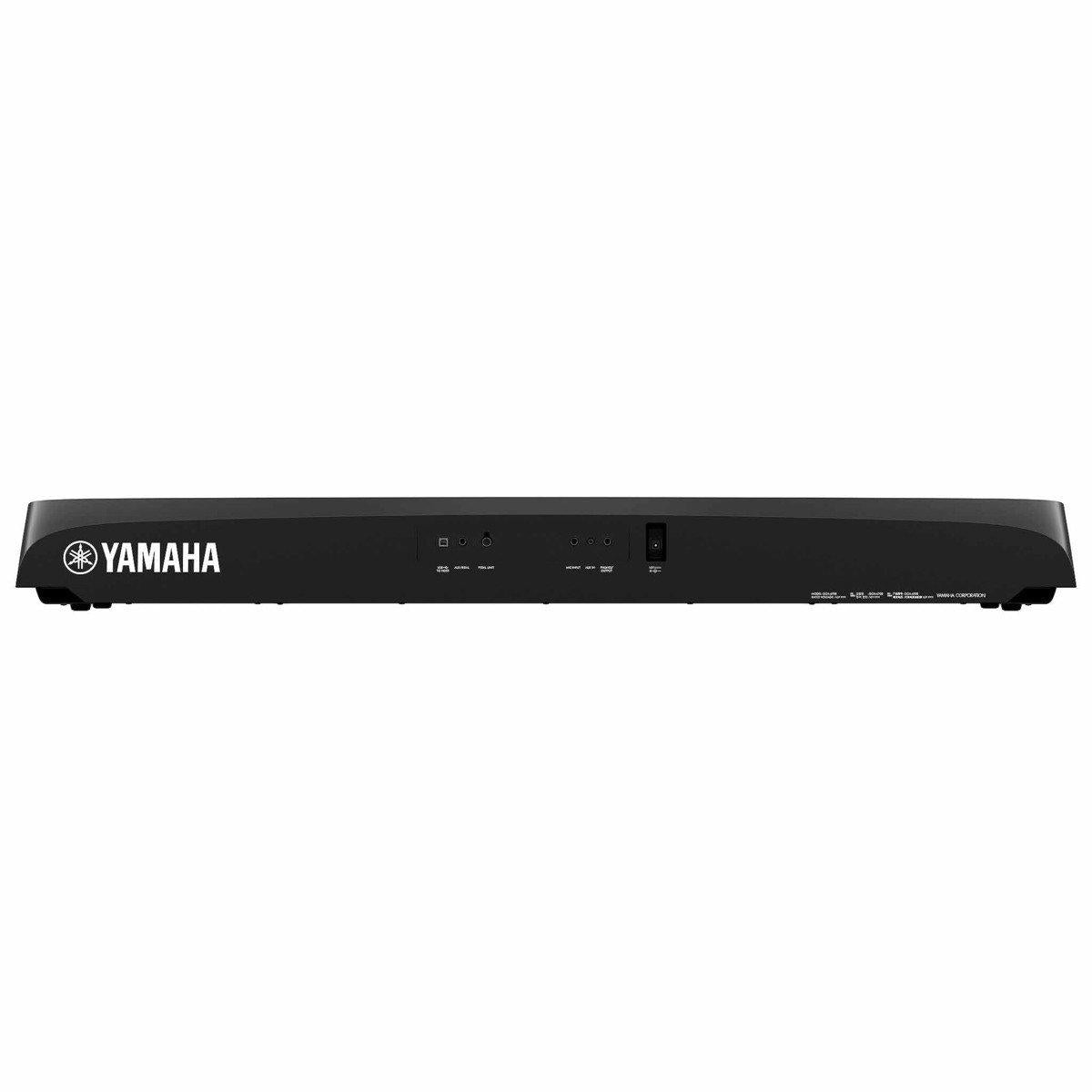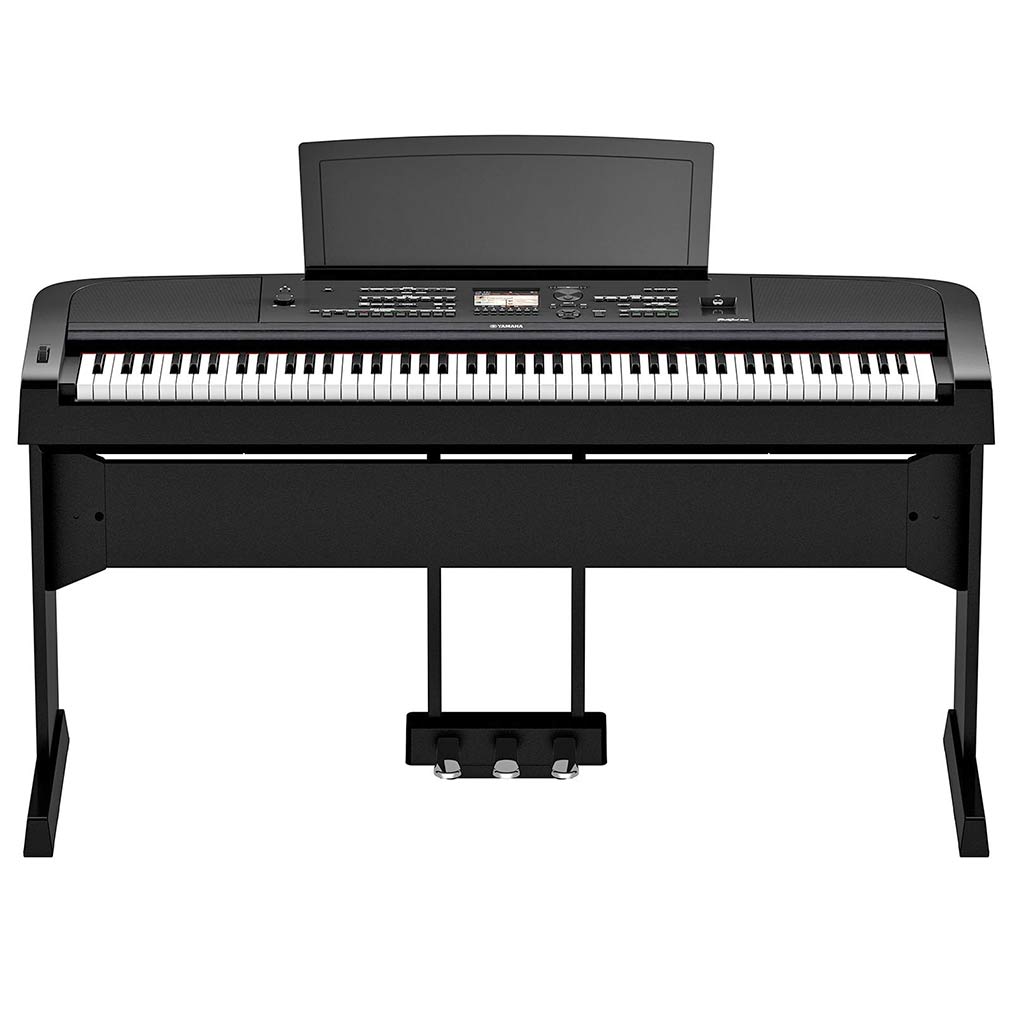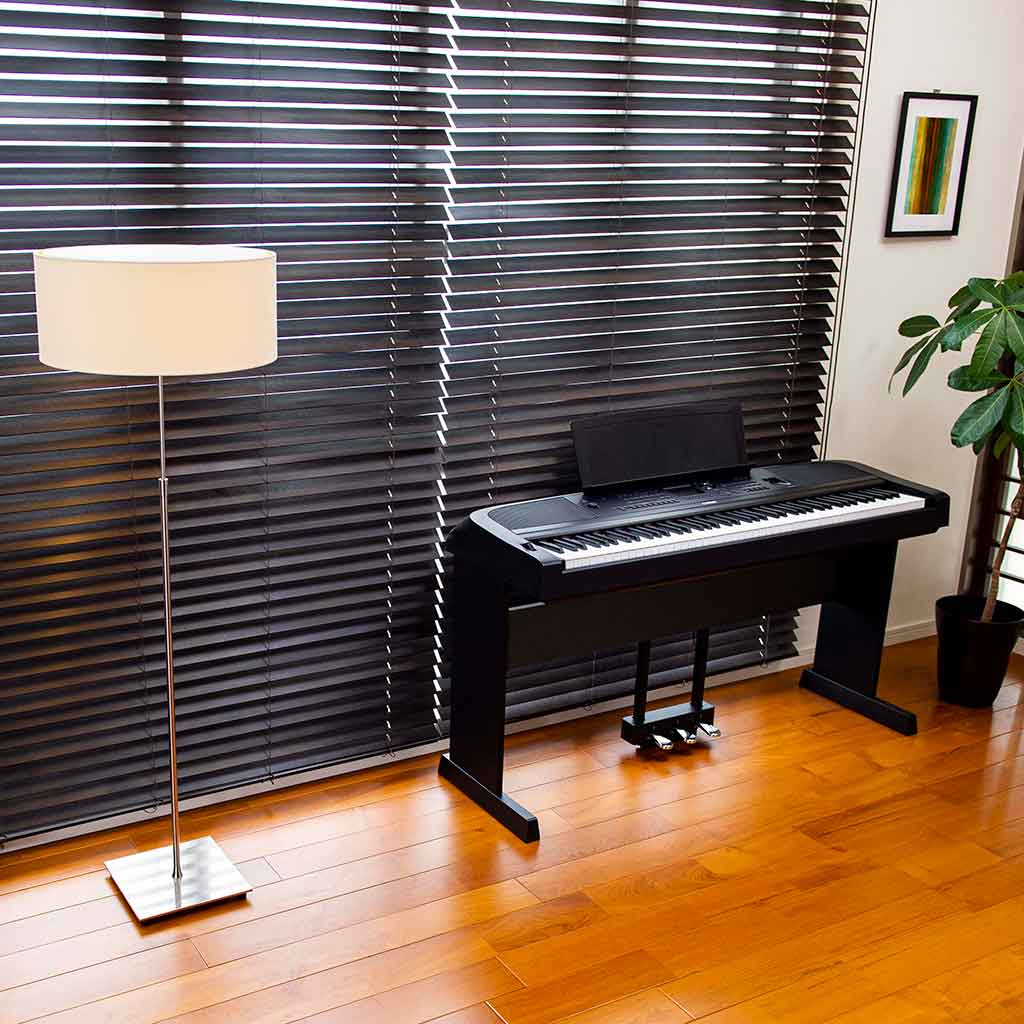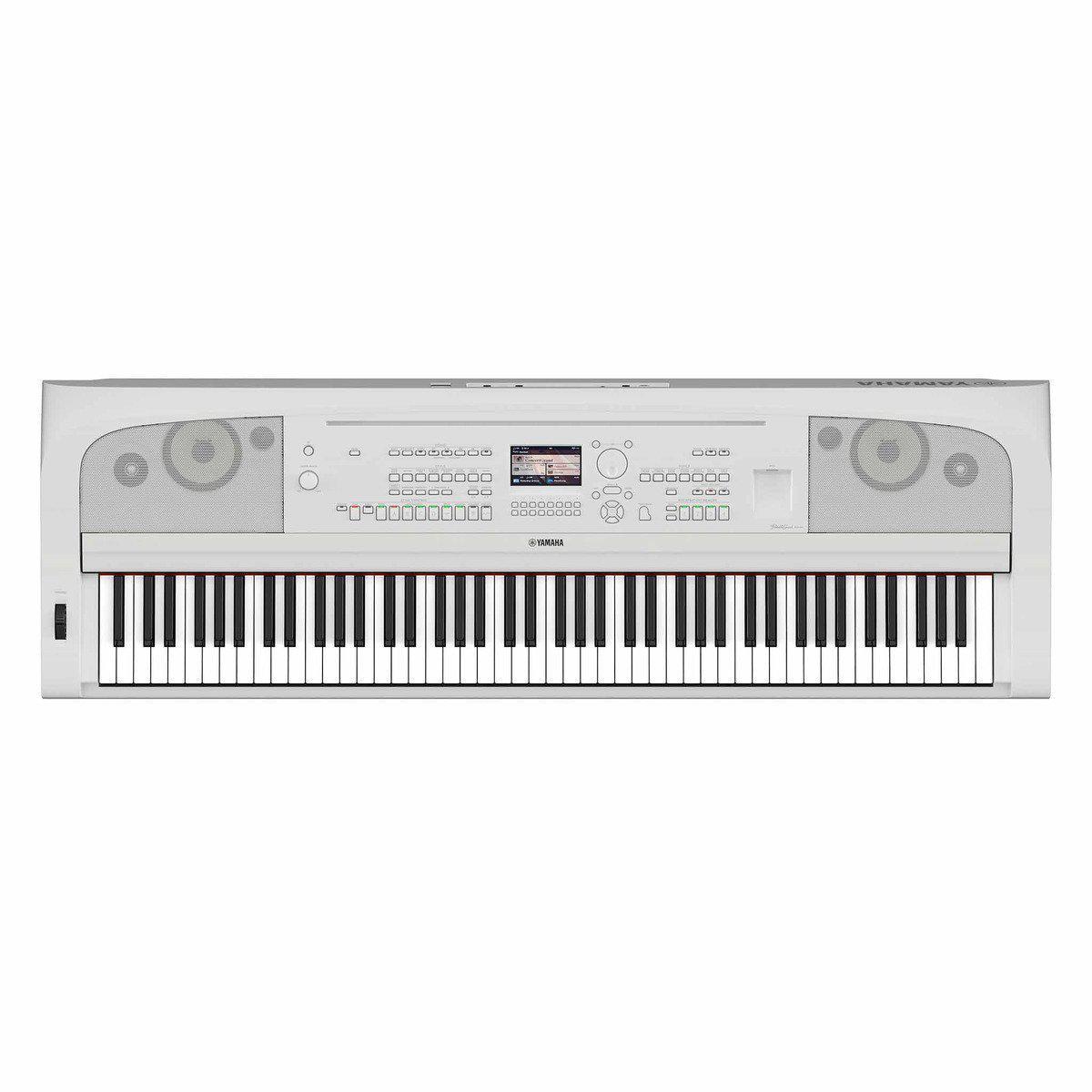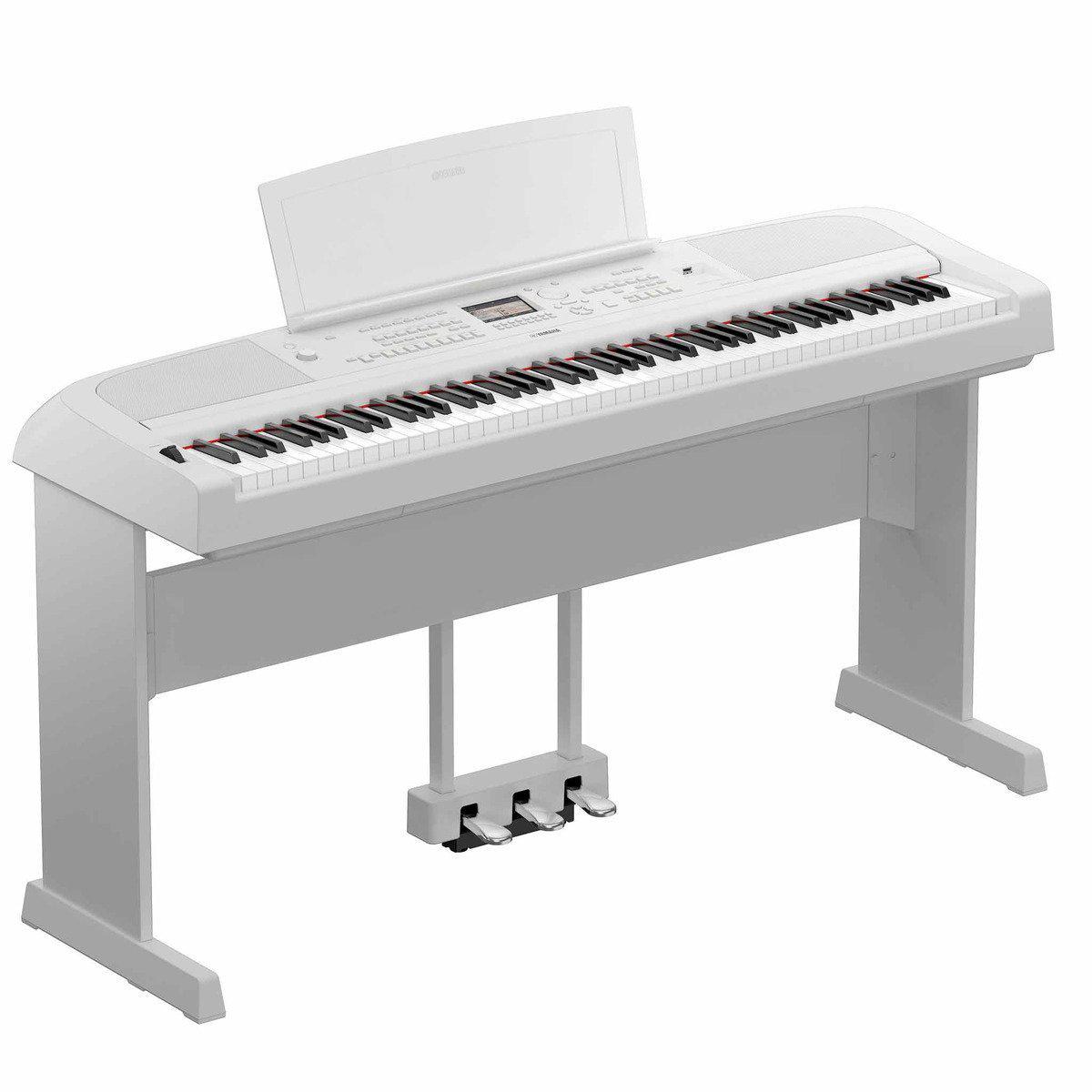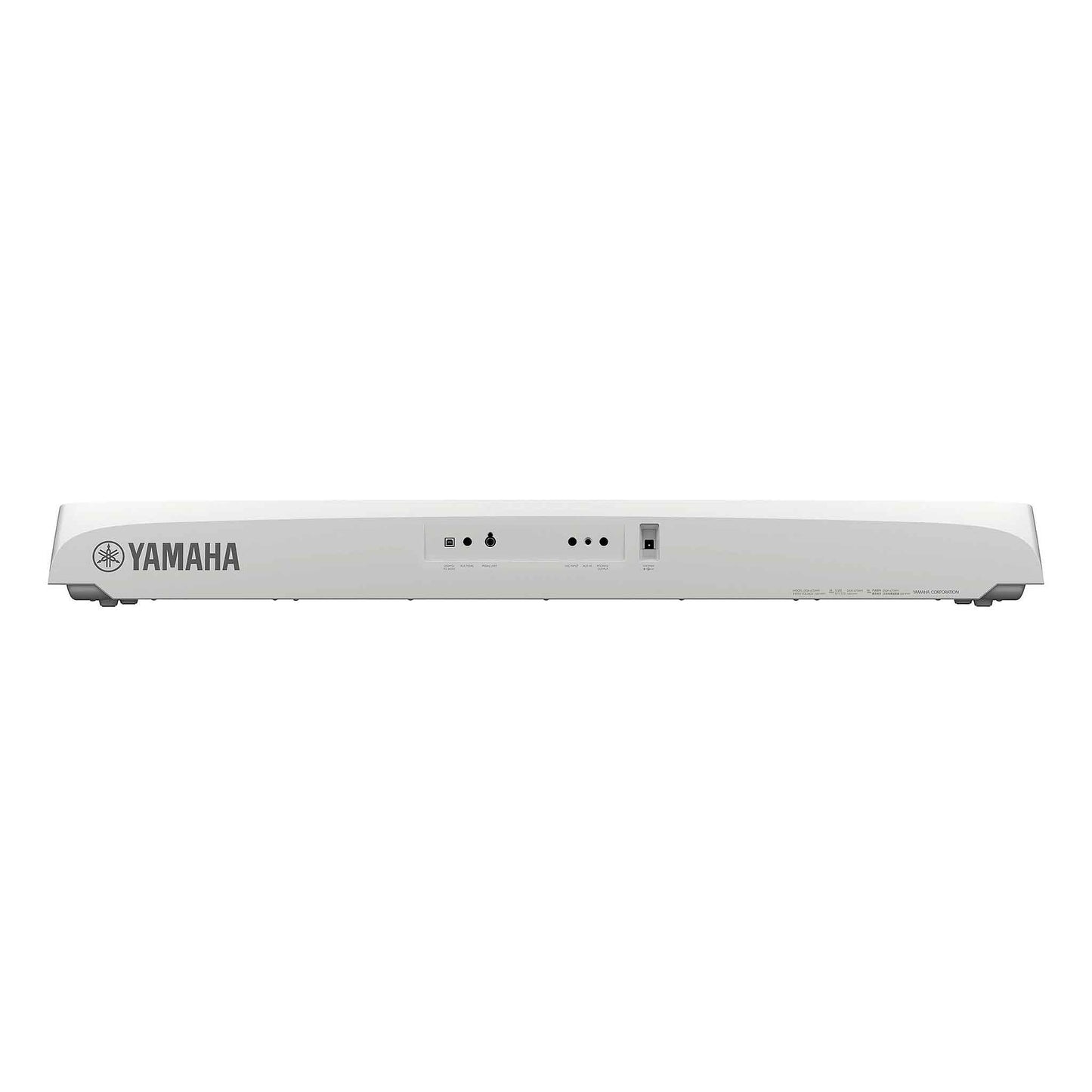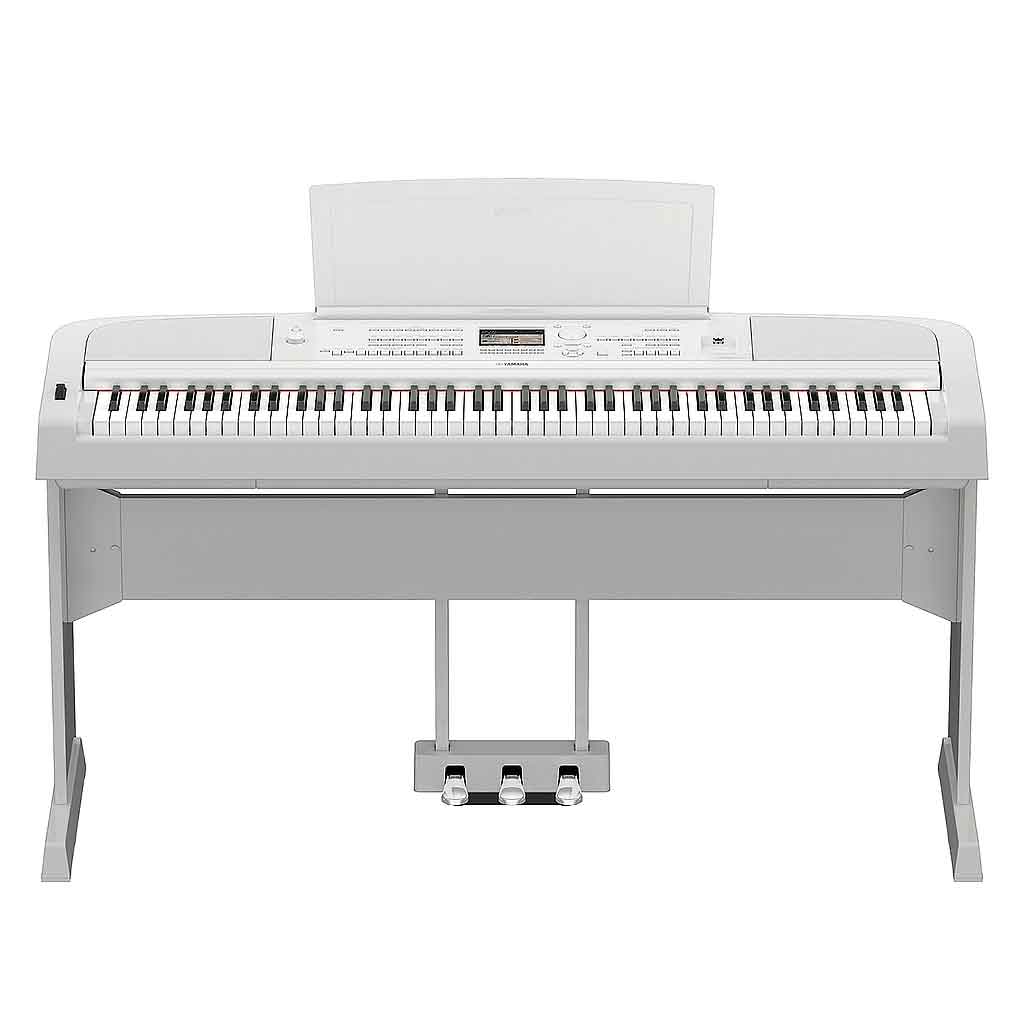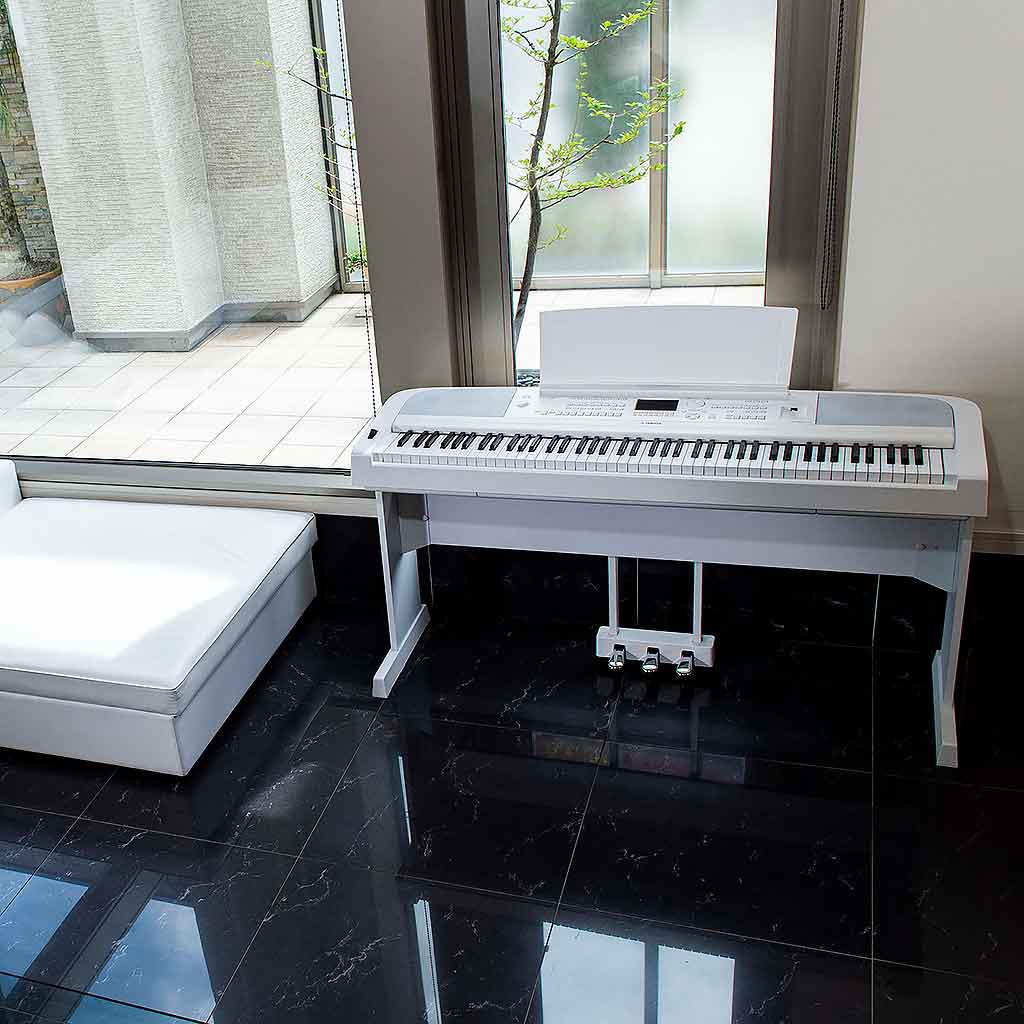 Great Service, Great Product
The customer service was awesome! I asked them a question right after I purchased it, and they answered it immediately, and then got it shipped right away. It arrived early because of their quick turnaround. The keyboard is wonderful too! It is everything that I had hoped for, and more.
DGX-670
Wonderful and user friendly Piano.
Sorry I Was Busy Shredding
I kept forgetting to submit my review because I was too busy shredding on a freaking PIANO!! My kids think I'm cool because I can play master of puppets and it's fun to feel like a rockstar even if it's just to children 😂
This is my first upgrade after almost 20 years of having the dgx 500. This DGX 670 has all the modern upgrades you could ask for, and the weighted keys feel just like a real piano vs an electric keyboard. Its beautiful and worth every single penny.